〈Column〉What are the lessons learned by the companies and us through Johnny's sexual abuse issue?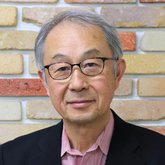 若林 秀樹
Johnny & Associates (Johnny's) held its second press conference under the new management on October 2nd. During the previous press conference on September 7th, the company stated that it would not change its name, however, this time it announced a change in the company's name. Additionally, they provided information regarding their future management structure and measures for assisting victims.
During this period, many companies that have used artists from Johnny's under their previous management for advertising and other activities have taken various actions in response to public opinion. Some have chosen to terminate or not renew their contracts, reflecting the changing landscape. Others, however, have chosen to continue their collaborations based on the belief that the artists themselves are not responsible for the company's past actions.
In light of this recent press conference, it is expected that many companies will re-evaluate their stance, taking into account public opinion and the future direction of Johnny's. However, these actions should go beyond surface-level responses. It is crucial to identify the nature of the problem and establish mechanisms to prevent such problems from reoccurring not only in one company but in society as a whole.
To effectively address the prevention of recurrence, companies must adopt measures in line with internationally recognized guidelines known as the "UN Guiding Principles on Business and Human Rights" (hereinafter referred to as the "Guiding Principles"). This includes conducting human rights due diligence (hereinafter referred to as "human rights DD"), a continuous process that includes preventive and corrective measures. Such measures must be taken to ensure that the artist's human rights are protected.
The responsibilities of companies under the human rights DD process include conducting preliminary investigations into whether the human rights of artists featured in their advertisements are upheld. If there is a risk or evidence of human rights violations, the affiliated companies or management agencies must be urged to rectify the situation. If no corrective actions are taken, contracts should be terminated, and this information should be made public. For example, as reported, Mr. Kozo Takaoka, the former President of Nestlé Japan, revealed on September 11 that from a governance and compliance perspective, he had never used Johnny's artists for advertising or promotional activities. In the past, Nestlé faced criticism for its sourcing of palm oil in Indonesia, where illegal deforestation was affecting the habitat of orangutans. In response, the company ceased transactions with problematic suppliers and worked with international NGOs to develop the "Responsible Sourcing Guidelines for Palm Oil." This is an example of human rights DD. The response to sexual abuse should not be limited to reviewing contracts without regularly reviewing human rights conditions. Companies should recognize the importance of identifying the nature of the problem, preventing its recurrence, and implementing human rights DD to ensure proper business conduct.
It is the duty of not only companies but also the Japanese government to promote the implementation of human rights DD by enterprises. The first pillar of the "Guiding Principles" is the "Duty to Protect Human Rights." However, the government has not taken any action and has not fulfilled this duty in light of the circumstances. Ideally, the government should have acted before the UN Working Group on Business and Human Rights visited Japan in July to conduct interviews with victims. In light of past Supreme Court decisions recognizing the authenticity of Johnny Kitagawa's sexual harassment claims, as well as numerous reports of human rights violations from victims, the government should have conducted its investigation and urged Johnny's to respond appropriately. Ideally, an independent domestic human rights institution should have played this role, but Japan lacks such an entity. The government's failure to act in response to such serious human rights violations contradicts its obligation to protect human rights.
In October 2020, the Japanese government released a " National Action Plan" to promote human rights due diligence (human rights DD) in collaboration with the business sector. Three years have passed since then, but the response to sexual abuse incidents suggests that human rights DD has not progressed, and awareness has not sufficiently permeated society.
Kitagawa's sexual abuse is not merely an issue within the entertainment industry. It provides us with various lessons that emphasize the importance of recognizing and addressing human rights in various situations. "Indifference" and "looking the other way" are the greatest obstacles to achieving a just society and protecting human rights. We must recognize that now more than ever, it is essential to view the world through the lens of human rights, and at times, to speak out and take action to ensure a just society and protect human rights.